1984 Renault R5 TurboII
VF1822000E0000864 (aka: E0000864)
Just under 60,000 kilometers, third owner, in USA since new.
Engine rebuilt in 1989 to 230HP specs by Sunny South Imports.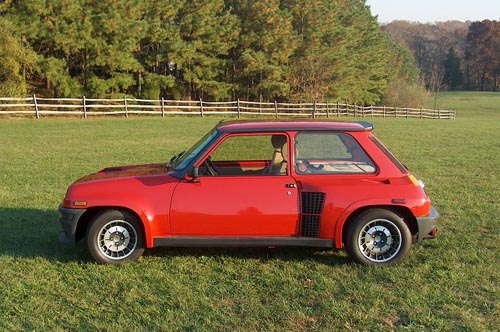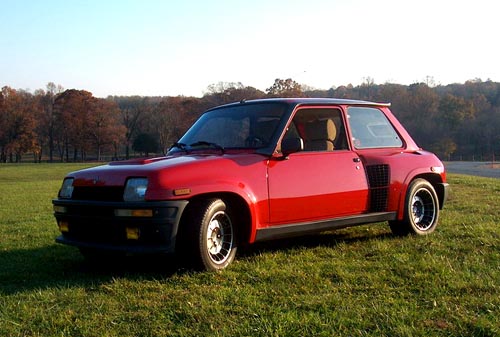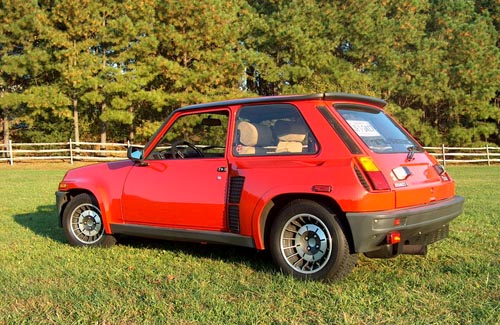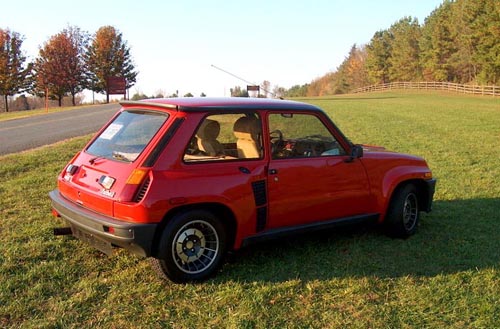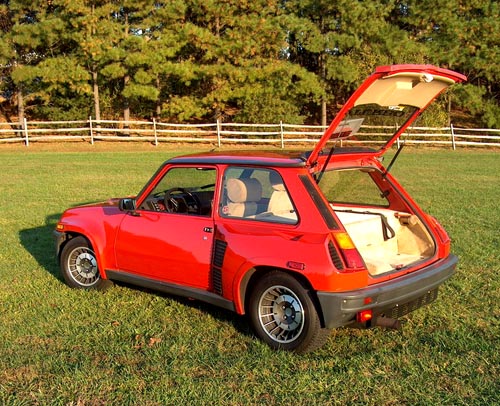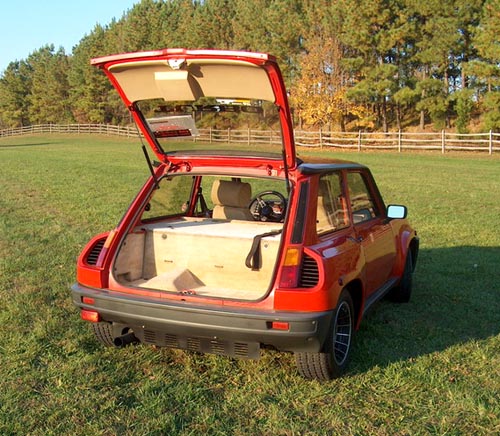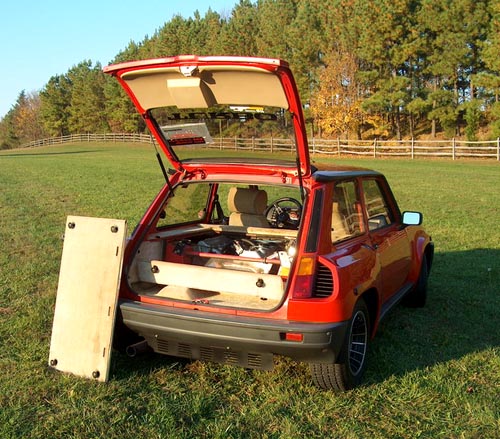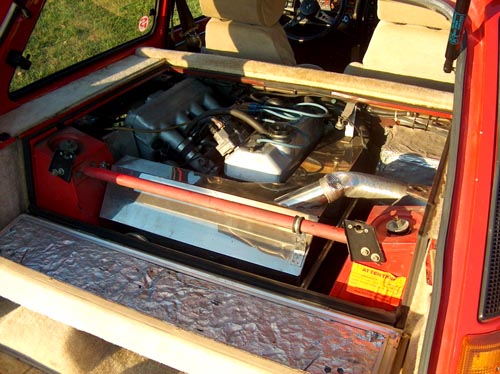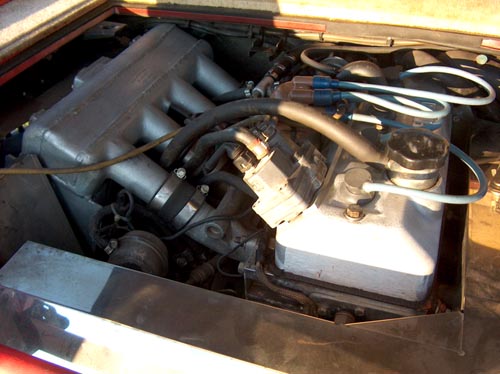 Note oversize intercooler, this was part of the rebuild in 1989. All engine/rebuild
specs are etched onto the top of the intercooler (not really visible in photo)
Large box of original parts (inc. orig. intercooler) included with car.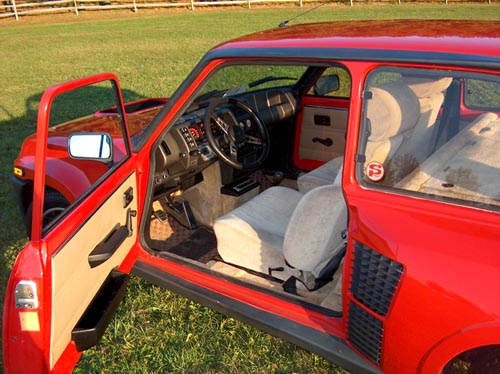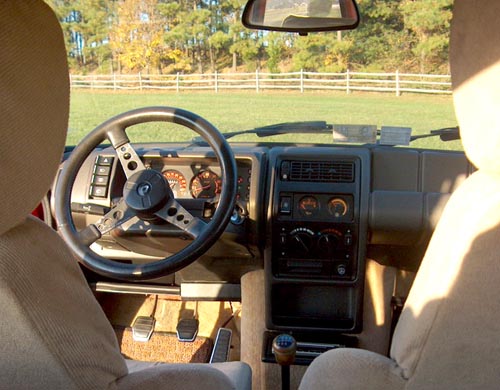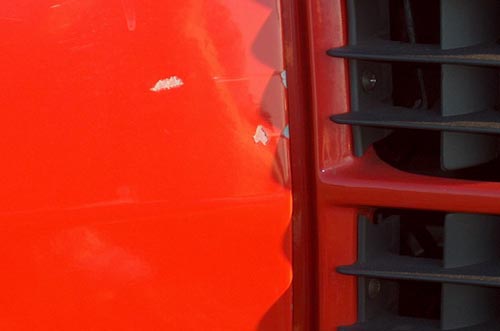 Scratched/dinged paint at trailing edge of driver's door.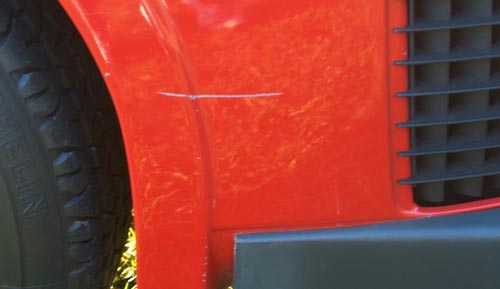 Scratch on leading edge of passenger side rear fender flare.
There are also some small paint chips on the hood. The car is a nice driver, not a concours winner.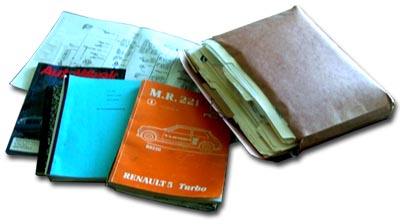 Fully documented since purchase, includes repair manuals, translations, etc.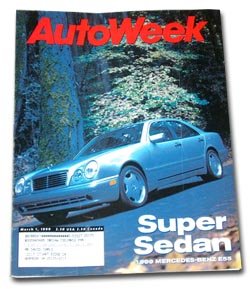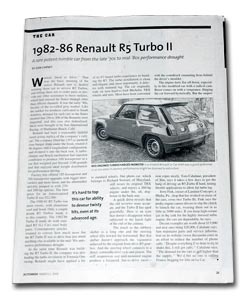 This actual car was driven, photographed, and reviewed by Autoweek for the 3/1/99 issue. Complete article reproduced below.